The range of online Roulette games is increasing all the time, as the online casinos want to bring in more players by offering different versions of this very popular table game. They will give you the ability to play the different variations and find the game that best suits your needs. There are several different versions that are very realistic and will provide the online user with a very real Roulette experience.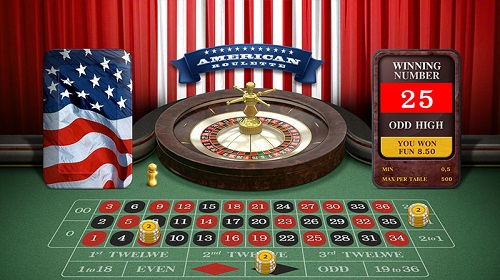 There are actually a few different variations of the Roulette games itself, and each one has its own unique rules and features that attract different players. You will find that most good online casinos will offer all of the variations, and sometimes more than one option of each variation. The game is that popular with the casinos that they will always add a new version if they feel it will attract more players.
The different types of Roulette
The three main variations of Roulette are American, French and European Roulette, and as their names suggest, you will find these games in different parts of the world. This is why the online casinos are such a good option, and many of them hold all of the Roulette games on their virtual casino floor. Make sure you choose a safe online casino before you start playing roulette!
The main difference between the games is the configuration of the wheel. The American Roulette wheel has two zeros included, a zero and a double zero which lie opposite each other on the wheel. The European and French Roulette wheels only have a single zero and the other numbers are positioned differently than the American Roulette wheel. This alters the odds slightly from game to game, so depending on what type of bet you are playing, one type of game may give you better results over the other.